Factors Influencing Pricing
Charged by Interior Design
Firms in Dubai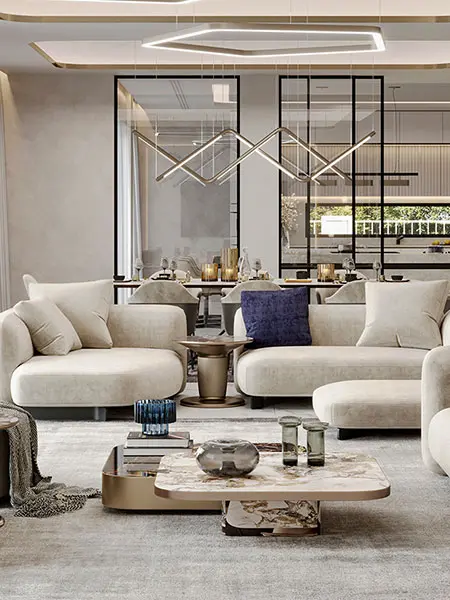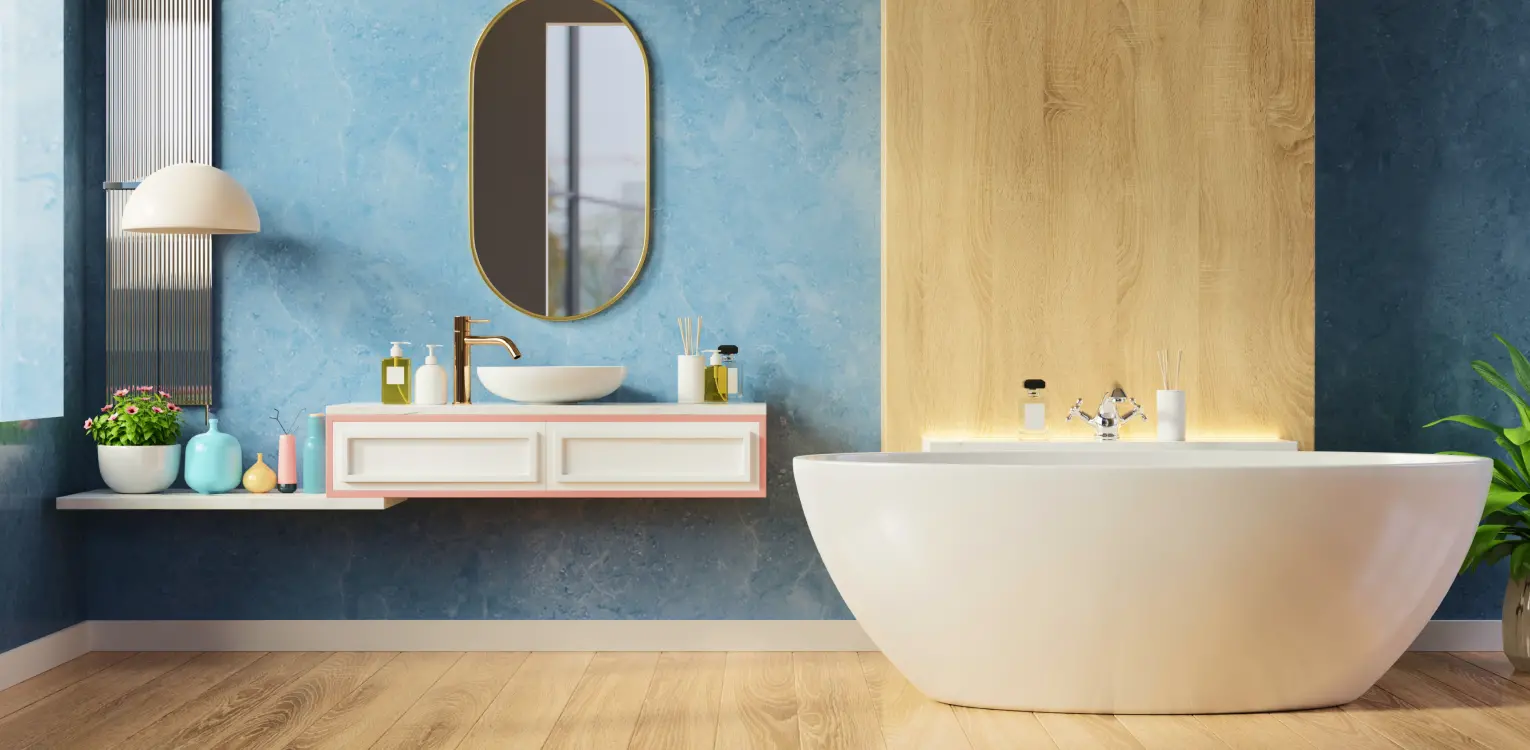 Dubai is another name for luxury living, holidays and sophistication. The government is determined to keep the city's reputation as a lavish, beautiful place to live and do business in.
The result is a thriving interior design industry with talented design professionals from all over the world who bring and apply fresh and modern ideas to interior spaces and architecture. Interior design firms in Dubai use modern and classical design concepts to create elegant and functional spaces.
This piece talks about the factors affecting interior design costs in Dubai. So let's get to it:
The Key Factors That Affect Pricing Charged by Interior Design Firms in Dubai
Project's Scope
One of the most crucial factors that impact interior design costs is the project's scope. Lavish projects with detailed requirements ask for more materials, craftsmen and time, which increases prices. From decorating luxury penthouses to sprawling business places, the project's scale directly affects the final expenses.
Designer's Experience and Skill Level
Dubai's interior design industry is fiercely competitive with various interior design companies in Dubai fighting to capture customers. Experienced design professionals and teams with a name in the market and happy client reviews to show usually demand more money for their work.
Customers often pay a hefty fee to top-notch designers who offer outstanding outcomes and design captivating and breathtaking interiors.
Design Requirements and Personalization
You can't achieve a lavish interior design until you customize it to your personal taste and unique ideas. Dubai's wealthy citizens ask for extra work, skills and intricacy, which quickly adds to the total cost.
But the happiness one gets when they see their interior designed in a bespoke way makes them pay even a fortune as a design fee.
Finishes and Materials
The finishes and materials play a significant role in the interior design fee. Dubai's inhabitants adore grandeur and beauty, and using top-quality, high-end materials can increase the total price.
On the contrary, more cost-effective options may be utilised to keep the price in control without ruining the design's appeal.
The Property Location
Dubai's property industry is versatile, providing everything from distinct beachfront apartments to stylish skyscrapers. The neighbourhood in which the space to be designed exists can impact costs owing to changing market requirements and demands for designs.
Affluent locations and lavish areas usually need more intricate designs, influencing the total fee.
Project Timeline
Urgent projects or ones with tight deadlines may influence the overall design charges. Interior designers in Dubai could have to assign extra workers, work overtime or accelerate material acquisition to stay within timelines, which may lead to higher charges.
Handing a design project to the design company way before you need it done will give them time to complete the project with ease and keep the costs in control.
Economic Situation
Currency fluctuations and inflation rates may impact the expense of materials, services and workforce in the design industry.
During unwell economic conditions, contractors and suppliers can change their fees, possibly impacting the total project charges.
Design Complexity and Style
Some types of designs demand more money because the design components are sophisticated or certain expensive materials are needed. Complex detailing, ornate furnishings and distinct textures can increase prices, particularly for projects that have a special aesthetic or theme.
Pricing Structures That Most Interior Design Companies in Dubai Follow
Cost-Plus Pricing
It is quite a straightforward fee structure in which Dubai's interior design agency estimates the overall price of the project including workforce, overheads and materials and includes a profit margin or markup to get the final cost. The markup may be a percentage of the overall fee or a permanent amount.
Flat Fee Pricing or Fixed Fee
The flat fee pricing model charges a fixed amount no matter the scope or size of the project. This costing method offers clarity to customers and guarantees that the charges stay constant even if the project faces unintended issues.
Hourly Rate Pricing
In this pricing model, the designer commands an hourly rate for their services. The company monitors the hours spent on the work and customers are charged accordingly. This method is popular for smaller projects or ones with undetermined timelines.
Percentage of Project Cost
In this pricing structure, the design agency asks for a percentage of the overall project's charges. This percentage may change based on the project's scope and the extent of involvement needed from the design professionals.
Monthly Fee or Retainer
For continuing projects or customers who need ongoing design services, designers often ask for a monthly charge or a retainer. It offers customers committed design assistance over a long period.
Value-Based Pricing
Interior design companies who use this pricing structure command prices by the perceived worth of their services to the customer. It accounts for aspects such as the distinctness of the design, the company's credibility and the customer's particular needs.
Package Pricing
In this model, design firms provide pre-set packages at fixed costs. These design packages are customized to fulfil popular customer requirements and offer transparency regarding the services being offered
Consultation Fee
Some design agencies offer consultation services for people who need suggestions or support without buying service for an entire design project. Consultation charges account for the design specialist's time and skills during the consultation meeting.
The Markup on Furniture and Materials
In this structure, the designer commands a markup of furnishings, furniture and materials bought for the project along with the design price. This profit margin aids in covering the effort and time spent on procuring and sourcing these items.
Commission-Based Pricing
Design companies sometimes offer their services on commission and ask for a percentage of the overall project price as their charges. This happens particularly for expensive projects and it combines the design professional's charges with the project's results.
Bottom Line
Dubai's interior design market is vast with different design companies offering different types and qualities of services and demanding different prices. However, most clients in this city ask for customized and high-end designs so, interior designers need to offer unique and trendy ideas to stay ahead of the curve.
Also Read
Discover Dubai's Vibrant Interior Design World
Interior Design Companies in Dubai: Elevating Spaces with Style and Sophistication