Discover Dubai's Vibrant
Interior Design World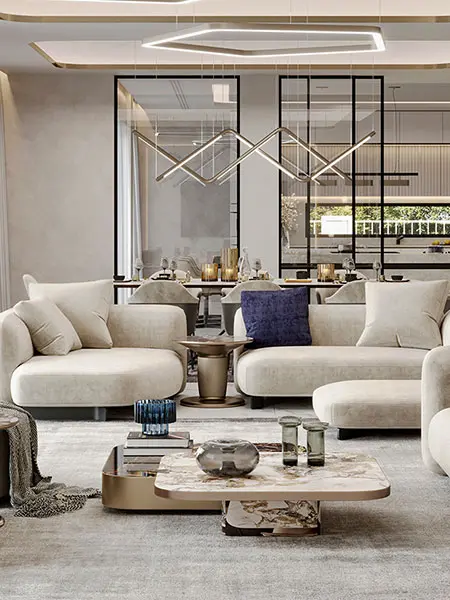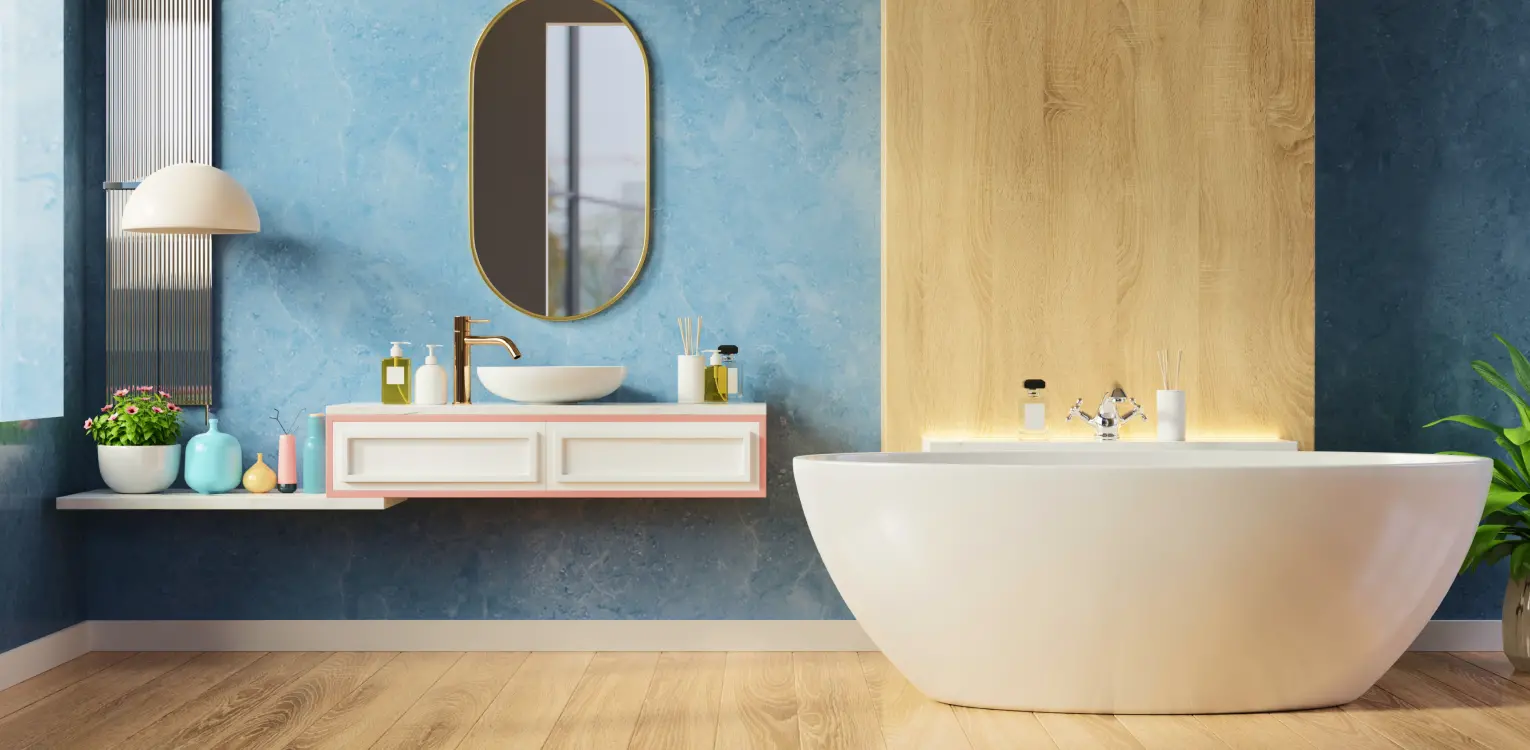 What comes to your mind when you hear the word "Dubai"? Most of us think of glamour, luxury and loads of opportunities when someone says, "Dubai."
Dubai has also been a global centre for design and architecture with high-rise buildings that are wonders of sophisticated construction methods and aesthetics.
In this piece, we will explore the interior design industry in this fascinating city. Let's get started:
A Glance at Dubai's Interior Design Industry
The interior design industry of Dubai is a dazzling blend of classic culture and modern impacts. Conventional Arab architecture and design mostly use delicate geometric patterns, knotty calligraphy, and natural materials.
Many of the Emirate's old forts and buildings still display those elements, fostering a sense of age-old elegance and genuineness.
With the inception of globalization and Dubai's swift expansion, the city adopted a more contemporary outlook on design. Civil engineers and interior designers from all over the world migrated to Dubai and apply modern concepts and innovation to the city's architecture and design.
A Melting Pot of Cultures and Designs
Dubai's inhabitants include people from various countries of the world. The city's interior design industry is inspired by Arabic, Asian, European, and Islamic influences. Designers take ideas from several traditions, and cultures creating spectacular and well-balanced spaces.
Iconic Architecture
Masterpieces such as Burj Khalifa, Emirates Towers and Burj Al Arab showcase the higher vision of the architects and designers in Dubai. The city's skyscrapers and interior design dazzle the viewer and reflect the futuristic and out-of-the-box thinking of its designers.
Luxury Residential Communities
Interior design companies in Dubai serve the rich inhabitants of the city with tailored designs that oozes modernity and opulence. Premium quality materials, cutting-edge approaches and bespoke furnishings are the usual components of its extravagant residential projects.
Tourism and Hospitality
Interior design contributes to Dubai's tourism industry by offering higher levels of splendour to millions of visitors every year. The hospitality sector lets designers display their creativity with beautifully-designed hotels, restaurants and cafes.
Eco-Friendly Design
The world's increasing emphasis on sustainability and green design also influences Dubai's interior design scene, as UAE is among the leading nations that focus on preserving our environment. Designers use electricity-saving systems, green materials and biophilic design components to foster more sustainable spaces.
Innovative Technologies
Dubai's interior design sector incorporates modern digital equipment, 3D rendering methods and virtual reality to show concepts to customers more efficiently.
From ideation to project handling and execution, technology plays a vital role in the design process.
Design Exhibitions and Districts
Dubai arranges international design shows and has lively design districts that are visited by design lovers, and engineers from across the world.
For example, Dubai Design District (d3) is an innovative centre, boasting studios, workshops and showrooms, encouraging correspondence and joint effort within the design sector.
Nourishing Local Talent
Dubai's authorities support the interior design sector by offering scholarships, hosting design competitions and taking initiatives to encourage new designers and offer them opportunities to display their talent on a global level.
This nurturing of local talent and dedication to nourishing inventiveness and distinctive thinking has played a substantial role in the growth of the interior design industry.
Fajr Interiors: A Major Player in the Interior Design Sector
Fajr Interiors is one of the top interior design companies in Dubai with a strong portfolio of elegant interior design for several clients. We aim to create customized and extraordinary spaces and services that meet the particular requirements of the customers and their distinct preferences.
Premium interior design refers to creating functional and cosy spaces for clients to live or work in. Fajr Interiors is a dedicated agency that offers 24/7 customer support to guarantee client satisfaction.
Conclusion
Dubai's interior design scene is an ever-changing and vibrant landscape that reflects the city's luxurious essence. With its blend of cultural impacts, focus on iconic construction approaches and dedication to green practices, Dubai is an international design centre.
As the Emirate keeps thriving and diversifying, its design sector will stay as the leader in creative interior design, nurturing the design landscape for the coming years in the Middle East and the world.
Dubai provides a frame for interior designers to unpack their inventiveness and reshape the design realm, whether it's creating opulent homes, designing sophisticated business spaces or crafting eco-friendly atmospheres.
Also Read
Tips for choosing the right interior designers in Dubai
Interior Design Companies in Dubai: Elevating Spaces with Style and Sophistication